Laser Safety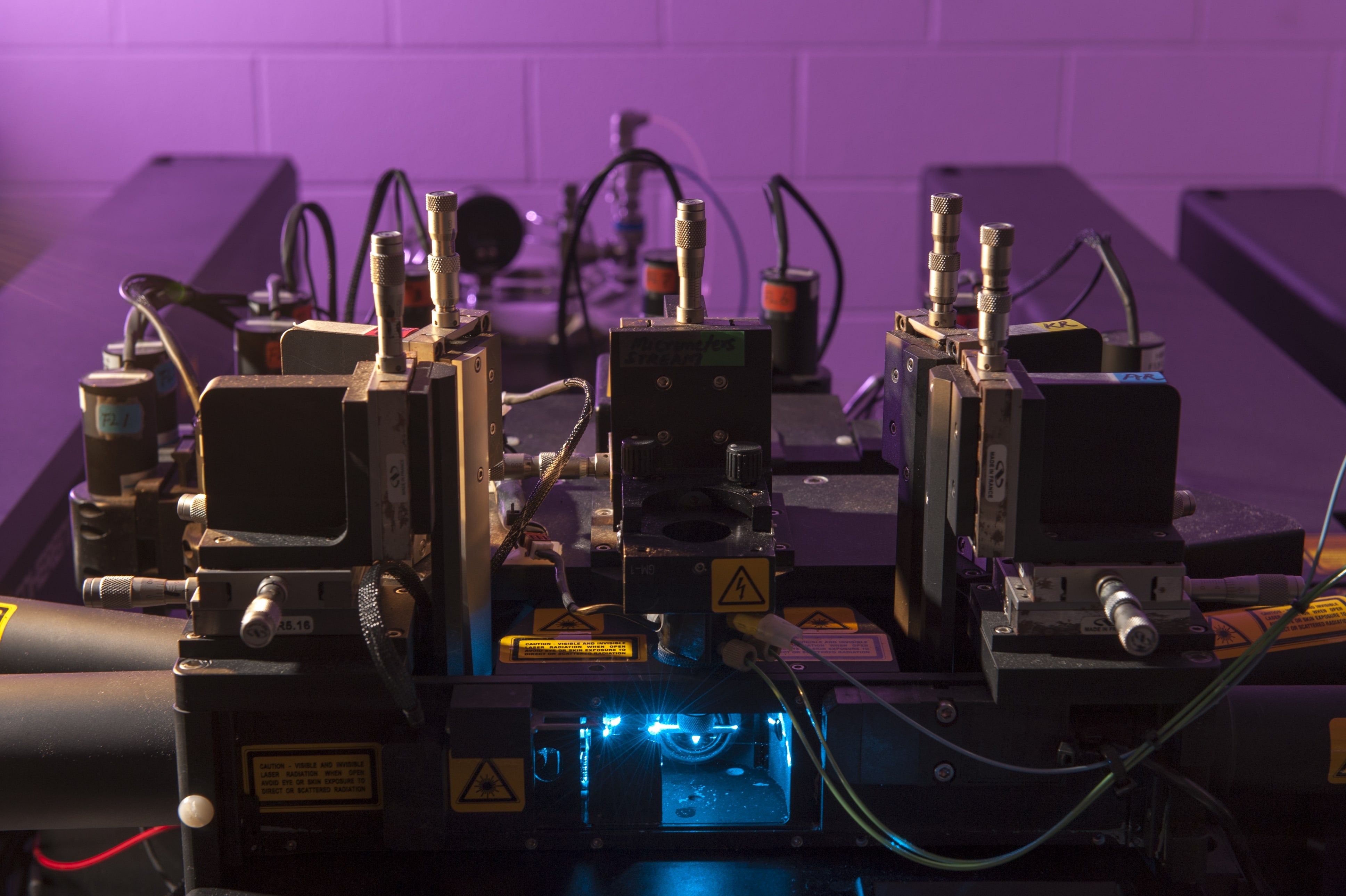 EHSO maintains a laser safety program to assist researchers with the safe use of lasers and to maintain compliance. The goal of the laser safety program is to educate laser operators of the potential hazards of lasers. Annual laser inspections are conducted by EHSO to ensure lasers are being operated safely. The Laser Safety Program and its procedures are based upon The American National Standards Institute (ANSI) Z136.1-2014 Standard for Safe Use of Lasers.
Lasers can operate in a broad spectrum of electromagnetic energy from ultraviolet (UV) to infrared (IR). Not all wavelengths present the same risks or hazards so great care and planning must be taken to avoid personal injury. Requirements for laser safety programs incorporate the identification of hazards, proper selection and use of personal protective equipment (PPE), implementation of engineering and administrative controls, and training.
If you have any questions about laser safety, please contact Laser Safety Officer Scott Dubick at sdubic1@uic.edu or call (312) 996-1178.